Coming Together For A Good Cause
As if the culture, climate and natural beauty of Idaho weren't enough to enti

ce you to move; wait until you hear about the incredible residents you'll be able to call your neighbors when you decide to invest in Boise Real Estate. I've already told you about the happy, friendly community that you'll find in Boise, Idaho. Well, a couple of weeks ago one man took his dedication to being a kind and welcoming neighbor to a new extreme. I couldn't be more proud to live in the same city as people like Kevin Quinn. If you haven't heard about Quinn's philanthropic adventures let me fill you in…

A little over two weeks ago Boise was headed into an epic heat wave; the kind of heat wave that makes you glad that my list of Boise, Idaho homes for sale is full of homes equipped with air conditioning. Anyway, when Kevin Quinn heard about the impending heat wave he felt concern for the homeless population; so, on a whim, he decided to do something to help them. Quinn, a commercial insurance agent by day, stocked up on water, ice and apples and began driving around to city parks looking for anyone who may be in need of said supplies.

Quinn realized that the record-breaking heat wave was going to last quite a few days so he decided he would continue this distribution until the heat wave broke. Word got out and the Boise community instantly started to come together behind Quinn's cause. His friend who owns a bar donated a truckload of ice, another friend donated more water and so many others offered up support in the form of distribution help as well as donations. When Quinn started this endeavor he was paying for everything out of his own pocket but as the word began to spread more and more people began stepping up to help. Community members started donating survival packs filled with sunscreen, hats and other items. Quinn even said that a man recognized him in an Albertsons and just handed him $10 on the spot. The caring nature of our community is awe-inspiring. Give Boise residents a good cause to rally behind and they will show up in droves.
It's stories like these that make me proud to be a resident of Boise, Idaho. My Idaho pride makes it very easy to sell the beautiful homes for sale in Boise. When I tell you what a great place this is to live, I mean every word and that's why I will do whatever it takes to get you a great deal on your dream home in this awesome community.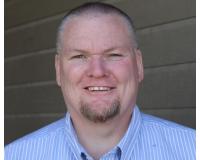 Author:
Brent Dildine
Phone:
208-919-2424
Dated:
July 29th 2015
Views:
667
About Brent: Brent Dildine is a Realtor® with Realty One Centre of Boise. He specializes in residential sales in...