Market Is Healthiest In Years New Index Says
Market Is Healthiest in Years, New Index Says
DAILY REAL ESTATE NEWS | WEDNESDAY, APRIL 01, 2015
A newly unveiled forward-looking housing index by Nationwide says the U.S. housing market is at its healthiest level since 2001. The Health of Housing Markets Report will analyze the housing health outlook on a quarterly basis throughout 373 metro areas.
NAR's latest housing reports: Midwest, West Lead Pending Home Sales andHome Prices Surge to Fastest Pace in Year
The index's current leading indicator score for the fourth quarter of 2014, was 109.8, the highest level in the 15 years of data already examined by the study's authors. A reading of more than 100 suggests the national housing market is healthy and shows few signs of a housing downturn over the next year.
The healthiest housing markets in the country are Pittsburgh, Cleveland, and Philadelphia, according to the index. The report considers employment, demographics, the mortgage market, and house prices to determine the health of each market.
While the majority of housing markets showed improvement, about 25 percent of the housing markets evaluated showed a decline over the past year. The least healthy housing markets, according to the index: Bismarck, N.D., and Atlantic City, N.J. (although both of these markets received "just slightly negative performance rankings," the report notes).
"The HoHM Report provides a look into the future instead of the rear view mirror," says David Berson, Nationwide's chief economist and senior vice president. "The quarterly report should serve as a resource to gauge how healthy housing markets are today but, perhaps more important, what to expect in the future and why."
This week, the National Association of REALTORS® reported that its forward-looking index, which is based on signed housing contracts, showed pending home sales at the highest level since June 2013. The largest gains were in the Midwest and West, which offset some declines in February in the Northeast and South.
Report's Top 10 Metros
The HoHM Report found that the 10 healthiest metro areas in the fourth quarter of 2014 were:
Pittsburgh

Cleveland-Elyria, Ohio

Philadelphia

Rockford, Ill.

Burlington, N.C.

Scranton-Wilkes-Barre, Pa.

Fayetteville-Springdale, Ark.-Mo.

Idaho Falls, Idaho

Tulsa

Kennewick-Richland, Wash.
Source: Nationwide Health of Housing Markets Report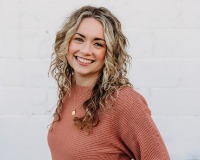 Author:
Valerie Dildine
Phone:
208-409-2646
Dated:
April 1st 2015
Views:
492
About Valerie: ...