Must Clicks 2014s MostViewed Home Listings
Must Clicks: 2014's Most-Viewed Home Listings
Real Estate News | Dec 23, 2014 | By: Erik Gunther
We're all curious about other people's homes. We want to know what they look like on the inside, and we wonder what it'd be like to really live there.
But which homes piqued the most curiosity in 2014? We went door-to-door, virtually, and scoured our realtor.com® data to figure out which homes were the "most-clicked" over the past year. We limited our list to show only homes that are currently on the market.
The resulting list shows us exactly what you want to see when curiosity strikes. There are a few opulent mega-mansions and some notable historical homes—mixed with just the right dash of homes that make you say, "Hmmm."
This year's most-viewed home by a wide margin was an over-the-top castle in Connecticutthat broke the baroque meter. While the rest of the homes were just a touch more understated, they do tilt toward over-the-top luxury.
If you'd like to analyze the appeal of these most popular homes, simply click on the image to learn more about any of the hottest homes of 2014.
———
Rank: 1
Address: 450 Brickyard Rd, Woodstock, CT
Price: $45 million
Choice quote: Curbed memorably called it a "Ludicrous Nightmare Castle."
———
Rank: 2
Address: 142 Park Rd, Perinton, NY
Price: $729,000
Choice quote: On the market since April 2013, the Mushroom House was described byThe Wall Street Journal as "composed of several 80-ton concrete pods and built partially into the side of a hill."
———
Rank: 3
Address: 172 Bliss Canyon Rd, Bradbury, CA
Price: $68.8 million
Choice quote: The listing describes this home that's been on the market for almost three years as a "Palladian Masterpiece" and also states, "Nothing compares."
———
Rank: 4
Address: 5200 Moore Rd, Suwanee, GA
Price: $13.995 million
Choice quote: From the listing: "Underground tunnel connects detached garages with main house."
———
Rank: 5
Address: 4939 Manson Ct, Dallas, TX
Price: $29.995 million
Choice quote: Candy's Dirt opines, "Any Dallas socialite would kill to have one of the kid's rooms in this house."
———
Rank: 6
Address: 7 Montagel Way, Birmingham, AL
Price: $13.9 million
Choice quote: According to the listing, it's quite simply "America's largest home."
———
Rank: 7
Address: 809 N Jefferson St, Huntington, IN
Price: $179,900
Choice quote: The historic Purviance House "will require much renovation as there is currently no HVAC, plumbing, electrical, kitchen or baths."
———
Rank: 8
Address: 20 W 53rd St, New York City, NY
Price: $60 million
Choice quote: This duplex atop the Baccarat Hotel and Residences offers "panoramic 360-degree views of iconic NYC landmarks."
———
Rank: 9
Address: 9904 Kip Dr, Beverly Hills, CA
Price: $39.995 million
Choice quote: Because the "main house comprises 10 bedrooms [and] 22 baths," you won't be squeezed for space.
———
Rank: 10
Address: 8272 E Left Hand Fork Hobble Crk N, Springville, UT
Price: $35 million
Choice quote: On the market since July 2012, this mansion has a "2-lane bowling alley [and] indoor shooting range."
———
Rank: 11
Address: 10696 E Wingspan Way, Scottsdale, AZ
Price: $32 million
Choice quote: The most expensive listing in Arizona "combine[s] opulence and sophistication without overindulgence."
———
Rank: 12
Address: 5800 N Bay Rd, Miami Beach, FL
Price: $40 million
Choice quote: Formerly owned by Jennifer Lopez, this mansion is "a sophisticated residence with impeccable style."
———
Rank: 13
Address: 490 W Paces Ferry Rd NW, Atlanta, GA
Price: $15.9 million
Choice quote: The listing doesn't skimp on hyperbole: "Buckhead's most palatial estate on Atlanta's most prestigious street."
———
Rank: 14
Address: 5444 Valerio Trl, San Diego, CA
Price: $1.595 million
Choice quote: While it's not a multimillion-dollar mansion, this SoCal home "features charming curbside appeal, ideal privacy and a functional floor plan."
———
Rank: 15
Address: 1415 3rd St, New Orleans, LA
Price: $7.999 million
Choice quote: Built in 1859, the Robinson-Jordan Mansion "is reputed to be the first house with indoor plumbing in the city."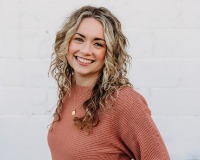 Author:
Valerie Dildine
Phone:
208-409-2646
Dated:
January 30th 2015
Views:
451
About Valerie: ...