Study Homeownership Linked To Happiness
Home Ownership Makes Happier, Healthier Families, Survey Shows
DAILY REAL ESTATE NEWS | WEDNESDAY, JUNE 19, 2013
Owning a home can make families healthier, happier, and more financially secure, according to new research by Canada Mortgage and Housing Corp. on the benefits of home ownership. Researchers worked with Habitat for Humanity families to evaluate how their lives changed after moving into their homes.
Eighty-nine percent of the Canadian families surveyed said their lives improved since they moved into their homes. Eighty-six percent said they're happier since owning a home.
The survey also found home ownership led to an improvement in children's school performance. The families reported that the children had increased confidence, improved behavior, higher grades, and enjoyed school more after becoming home owners.
What's more, more than 75 percent of families surveyed say their health had improved since becoming home owners. They reported fewer illnesses caused by colds, flu, allergies, and stress, according to the study.
Canada's home ownership rate -- at about 70 percent -- is one of the highest in the world.
The study's release coincided with the National Association of REALTORS(R) recent release of a new publication, "Social Benefits of Homeownership and Stable Housing."
"There is evidence from numerous studies that attest to the benefits [of home ownership] accruing to many segments of society," according to Canadian researchers. "Home ownership boosts the educational performance of children, induces higher participation in civic and volunteering activity, improves health care outcomes, lowers crime rates and lessens welfare dependency."
Source: "Owning a Home Makes Families Happier, Healthier," Realty Times (June 18, 2013)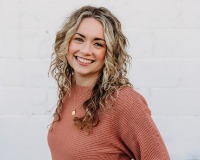 Author:
Valerie Dildine
Phone:
208-409-2646
Dated:
May 8th 2015
Views:
544
About Valerie: ...