Top 5 Reason To Build With Local Highland Homes
Want to build, but don't know where to start or who to trust? Check out Highland Homes, my local Treasure Valley building partner. Ask me about how you can receive FREE upgrades on your new home when building with Highland Homes!
To see more visit highlandhomesllc.com
Valerie Dildine, Realtor
Realty One Center of Boise
valerie.buyboise.net
208.409.2646
TOP 5 REASONS TO BUILD WITH HIGHLAND HOMES

#5.FLEXIBILITY
We are a "custom" builder in the truest sense of the word!
We have built homes of all shapes and sizes ranging in size from 1200sf to over 20,000sf. We have gone to the far corners of the Treasure Valley to help our buyers find the perfect lot for their new home. Our tag line of Dream it. Build it. Love it. is there for a reason! We throw all rules out the window when it comes to helping you Find the home you want…where you want it…and to have FUN doing it!


"The team at Highland Homes was more than accommodating with all of our crazy requests!" - Jake
#4. SMALL AND PERSONAL

Avoid the middle man! At Highland Homes you receive direct
and personal attention from the owner himself!

Our buyers LOVE the size of the company that they are working with. We are a small, local custom builder that builds just 10-12 homes per year. You will receive the personal attention that you deserve for one of the biggest investments you will ever make! Your home will never get lost in the shuffle of an oversized and undermanned company. You will work individually with Mike and Eric throughout the entire build process. You always have access and will LOVE the personal attention you receive in working with Highland Homes!
"I can't say enough about my experience working with Mike and Eric! They took personal customer service to a whole new level!" - Jim
#3.EXPERIENCE & EDUCATION
NOT just your average builder! Our book smarts and street smarts will set us apart from the rest!
In a local building market with no education and experience requirements for licensing, framers turned builders are a dime a dozen. Did you know that in the recent real estate recession we experienced in the Treasure Valley, that 80% of the operating builders pulling more than one building permit per year went out of business!? Now that the market has improved, new builders are coming out of the woodworks! With an education from one of the top 3 construction management and business management schools in the country, combined with over 20 years of experience managing custom residential projects, our buyers LOVE the fact that their home is being managed by someone with both the experience and education to make sure it is all done right! They LOVE the fact that their builder is here to stay!

"The professional manner with which Highland Homes runs their business is reassuring and refreshing!" - Valerie
#2. NO SURPRISES

Enjoy all of the exciting and fun parts of building a new custom home,WITHOUT the unwanted surprises!
Most people LOVE surprises! However, when it comes to building a new home, surprises are the last thing you want or need! With all too many builders, the list of unwanted surprises as they relate to construction schedules and final contract price is far too long. Our buyers deserve to know what they are going to get, when they are going to get it and for what price! Throughout the build process our homeowners are given complete and transparent access to our construction schedules and all budget updates as homeowner selections and change orders are made. Our homeowners LOVE the fact that we've removed all of the guesswork to building and that they are left without any unwanted surprises!
"It was so nice to always be in the know with everything that was going on with our new home. We were never left in the dark!" - Todd

#1. COMMUNICATION
OR (ONLINE BUILDING PROGRAM)

Professional Builder Magazine reports that the #1 complaint nationwide that homeowners have with their custom build experience is COMMUNICATION! Not understanding what is happening and when it is going to happen can quickly suck all of the fun out of building. For this reason we have incorporated a state of the art Online Building Program for each of our individual homeowners. A personalized website designed specifically for the management of your custom home! We make communication our #1 priority! This Online Building Program will have you jumping for joy! Complete transparency to our buyers is available at the click of a mouse! It is updated daily with our schedules, selection dates, pricing, materials selections, etc. Our homeowners absolutely LOVE the transparency and quick access to important information, schedules and deadlines made available to them through this program! Get more information about our Online Building Program here.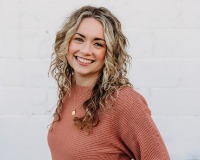 Author:
Valerie Dildine
Phone:
208-409-2646
Dated:
February 12th 2015
Views:
548
About Valerie: ...