Why Do Loan Officers Want So Much Paperwork
Why It's Nearly Impossible to Find a Low-Doc Loan
Finance | By: Craig Donofrio
You need to provide a lot of documentation to obtain a mortgage. It's not necessarily a bad thing—lenders simply want a clear financial picture of your borrowing power.
However, some home buyers may yearn for the days when mortgage lenders offered low-documentation loans to prospective buyers. So what happened?
Bad reputation
Low-documentation loans, also known as low-doc loans, were popular before the housing crisis and the Great Recession. Many believe low-doc loans were a significant factor in the financial crisis.
Before the recession, lenders offered buyers loans without checking their ability to repay. In some cases, the only financial documentation a buyer had to provide was simply a number—his yearly income.
Due to a lack of oversight, many people lied about their income—or were persuaded by the lender to lie—in order to get mortgages (these loans were often called "liar loans"). Because these mortgages required minimal documentation, borrowers had to pay higher interest rates.
The lenders, who knew these mortgages were high-risk, off-loaded these loans by selling them to investors.
Some good use
Low-doc loans weren't all bad—if they were used responsibly. People who didn't earn a traditional income—the self-employed or those who received a financial windfall—used low-doc loans, because they may not have had pay stubs and income statements required by traditional mortgages. Customers who opted for financial privacy over better rates also favored low-doc loans.
But in early 2014 new lending rules made it impossible for home buyers to get these loans.
New loan rules
The new mortgage rules, enacted at the beginning of 2014, require lenders to verify buyers' financial documentation, including for employment status, income and asset, debts, credit history and types of monthly mortgage payments. A buyer's debt-to-income ratio also has to be verified.
As a result, the no-doc and low-doc loans available before the recession have been forced into near extinction.
Need an experienced lender?
Jim Dildine
ENG Lending
cell: 208.703.9696
email: jdildine@englending.com
Valerie Dildine
Realty Once Center of Boise
cell: 208.409.2646
email: valeriedildineboise@gmail.com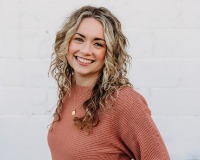 Author:
Valerie Dildine
Phone:
208-409-2646
Dated:
January 7th 2015
Views:
808
About Valerie: ...